Ulla Enevoldsen and Vibeke Fuglsang-Damgaard
Curated by Thalia Vrachopoulos and Suechung Koh
December 5, 2013 – January 25, 2014.
Ulla Enevoldsen likens the abundance and longevity of nature to humanity composing her works out of hand-made paper sometimes combining it with other materials like metal, stone, or even optic fibers. Consequently in her Human Snow Crystal, appears a human form juxtaposed upon a cut out of a snowflake. Enevoldsen works with other celestial phenomena as well orbs that can be read as galaxies, the moon, sun or planets. Moreover, she creates interactive sculptures such as Sea Gobble and Wave that come alive as the viewer approaches. At times they emit repetitive ocean wave sounds while simultaneously responding to light. With her constantly changing sculptures Enevoldsen overcomes stativity, creating dynamic pieces that interact with the viewer. Enevoldsen's installations although beautiful and subtle in coloration, contain a critical twist that is evident in such orb pieces as Ice and Stone, Ice Holes, and in Ice Sandseen in their deteriorating aspects. Ice and Stone's cool grayish/turquoise colors and pock marked surface are reminiscent of a moonscape while Ice Holes emits a feeling of coldness and melting ice in its blueness, and Ice Sand is much like a burning dessert.
Vibeke Fuglsang-Damgaard is environmentally aware with a focus on water energy from which everything flows. Her interest in water flows with that of the writer Austrian Viktor Schauberger whose works inspired her. He wrote of water reaching its highest density at four degrees, that it gains energy in curves and spirals, creating enough counter-streaming for trout to jump upward in a river. In her statement, Fuglsang-Damgaard points out that we live in water (amniotic fluid) before we are born. In her installation, a leaking faucet is attached to a pink cardboard box instead of a natural source. Furthermore, the box is open, as it ostensibly appears, the water has been depleted. In another area of the installation water is spilling out of an open blue box while nearby aquatic life forms appear to be swimming downstream. Visible upon closer examination these fish shaped forms contain hooks with fishing flies that necessitate we read them critically. Similarly, in the same installation is a heart-shaped area comprised of black daggers with blue water drops painted on them. What becomes obvious is that Fuglsang-Damgaard is an artist dedicated to the continuity of life creating her works from recycled materials so as to contribute to its survival.   All of the works in this show formulate a holistic message about the world's survival and the abuses perpetrated by humanity on the natural habitat.
---
other recent exhibitions: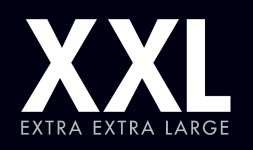 Lydia Dona, James T. Greco, Richard Humann, Nicola L, Gerard Mossé, Osmo Rauhala
June 19 – July 31, 2013
Artists have always been challenged by creating works on a very large surface, be they ceiling paintings, murals, graffiti, or projections of video or film. The artists in this show (Lydia Dona, James T. Greco, Richard Humann, Nicola L, Gerard Mossé,and Osmo Rauhala) have each created a large new work, or contributed one from an earlier series.
Bigger is not necessarily better, but in this case the viewer can be the judge, interpreting and enjoying the impressive over-sized work in this show titled XXL.
---
"DON'T FEED THE ANIMALS"
Yolanda Dominguez • Sean Fader • Nate Hill • Richard Jochum • Antonia Wright and Ruben Millares
Curated by FIT Art Market students, Class of 2013, School of Graduate Studies
May 2 – 25, 2013
The Art Market MA program at FIT is pleased to present Don't Feed the Animals, a group show featuring works by contemporary artists who transgress social norms to reveal the ways people respond to actions performed out of context. Working in a variety of mediums, the artists shock, amuse and satirize social behaviors by setting up absurd or outlandish situations to provoke viewers into questioning personal standards and the accepted rules of society.
In videos and stills of performances, several of the artists in Don't Feed the Animals make themselves intimately available to strangers: Nate Hill – dressed in a dolphin mascot costume – offers to let subway riders bounce on his lap, while Sean Fader invites people to make a wish by stroking his chest hair. Antonia Wright and Ruben Millares engage in a prolonged public kissing session while riding up and down a busy escalator, and Yolanda Dominguez criticizes the farcicality of the fashion industry in her videos, which show everyday women, who strike model poses in crowded public spaces that make themlook rather absurd and cause concern from people walking by.
Don't Feed the Animals is organized by FIT Art Market students, Class of 2013, School of Graduate Studies. In their second year, students take a two-semester practicum in which they organize, curate, and promote a group exhibition. They graduate from the program with the knowledge, skills, and experience needed for professional careers in the art market. The 2013 curators are Lisbet Krogslund Bertelsen, Rose Frisenda, Elizabeth Landau, Vivian Lee, Anna Matos, Kathleen Mulvey, Marcela Nascimento, and Kara Romano.
A fully illustrated catalogue will accompany the show. For further information, please contact Fitartmarket@gmail.com.
---
"Landscape, Memory and Desire"
Elly Cho
Curated by Dr. Thalia Vrachopoulos
April 4 – 28, 2013
---
---
Little Girl No. 3 by Zhijie Wang.
Oil on canvas, 180 x 150 cm, 2012.
"Crossed Signals "
Zhijie Wang
Curated by Dr. Thalia Vrachopoulos
October 4 – 30, 2012
Wang paints young girls in alluring stylized poses in fashionable clothing that in their pouting manner totally win our hearts. They invite us through their sexy demeanor and colorful attire to share their constructed spectacle. They are a cross between fashion models and Barbie dolls with porcelain skin. Their huge eyes, reminiscent of 1960s Keane figures, are heavily made up with long eyelashes, plucked eyebrows, and pouting lips in red lipstick. It can be said that Wang is stereotyping the fashionable consumerist modern female, but in reality he's engaging in tongue and cheek humor. Girl #5, #6, 7 and 11 are dressed in military uniform perhaps as an excuse to juxtapose the soft femininity of their painted faces against the rough army garb. Or, perhaps as a way of punning military dress that has become appropriated by the fashion industry today. Perhaps even to compare the sameness of this fashion icon repeated over and over in different costumes, with that of troops. But, though her morphology is similar, her moods, makeup and dress change to produce lively sexy females aware of their own power. These girls are not afraid and they're not objectified females because they're not vulnerable. They invite and warn us at the same time as seen in Girl #4 who holds a gun in her left hand while a parrot sits on her right arm. Girl #6 wears a red army hat and carries a pink backpack while smoking a cigarette. She turns away from us protecting her nude right breast with her left hand, all while she looks behind her. This is not an innocent little girl but rather a dangerous siren that Wang depicts. The devil wears Prada in Girl #9 who is highly made up, with bleached white hair and, except for a pearl drop earring and a purple pocketbook that conceal her body, is nude. This is not a vulnerable creature available to the male gaze but rather one who warns us through her demeanor-- crossed arms over the chest and head turned to stare at the viewer.
Wang's fashionable females are reminiscent of the 8th Century Chinese master Zhou Fang's many depictions of women as models of ideal feminine deportment as seen in his scroll Ladies Wearing Flowers in their Hair. Indeed it was very common during the Tang Period to create ideal female models in art because real women were forbidden to appear in public. A similar situation took place in ancient Classical Greece. Rather than paint individual personalities artists painted, women's roles. And as seen in both Fang's, and Wang's paintings, women have been rendered with meticulous detail in their wardrobe and make-up. The ancient models of deportment have now become fashionable femme-fatales.
---
Curated by Elga Wimmer:



Marta Ares & Susana Barbará. B.A. Ches, 2008.
Duration: 2 minutes